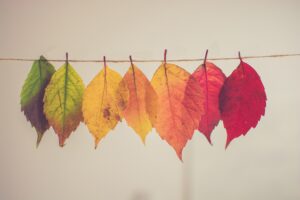 Re-connect with your inner wisdom
Three online sessions, 7-14-21 September 2022
Have  you achieved great things and you do not know why you are feeling empty and unfulfilled?
This happens when we go for things that may look great, but that actually do not matter to us. When we get deviated to a path that might be fun and rewarding in the beginning but does not bring the satisfaction we long for. We get restless, nervous, burned or bored out.
I have had a good life for years, with a great looking job (that I mostly enjoyed), feeling that the only thing missing was a relationship. And it was. But even more so, I didn't really know who I was or how I was supposed to be. I tried to please and to fit in and to become that women that may ultimately be found and be loved by a man. In the meantime I compensated with overworking, over-eating, and occasional depressions.
I had lost connection with myself.
When you do that, you also loose connection to what you want, finding it difficult to decide and to stick to anything you start doing, questioning your decisions – or life in general.
By learning to trust our rational minds, we get distracted or disconnected from our inner wisdom. But it is still there. It always is.
To find it back, we need to focus inside, to listen and distinguish what it is saying. We have to give our "little voice" a true voice again. And claim it!
This is not a difficult task. If you wish to receive some guidance and tools, join my 3 weeks mini-program "Re-connect with your inner wisdom" in September.
This program is for you
if you have achieved great things and you do not know why you are feeling empty and unfulfilled?
If you want to find out what you want and feel entitled having it
If you wonder what your next steps are in life
If you wish to cultivate this inner voice that is quietly speaking to you
If you are simply curious, keen to learn more and have fun
Dates: 7-14-21 September 2022, 6-7.30pm, online.
Summer special discount of 40% – available until 31 August .
If you desire to dive deeper, I am offering 1-1 coaching sessions at a 40%  discount with the course. Only available with with the summer special until 31 August. Choose your option here.